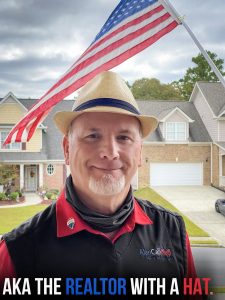 I'm Alan Daniel of Gwinnett Residential Realty! I've got 21 years of experience as a mortgage banker, and now have a career as a successful REALTOR®, catering to a wide array of clients who want to take advantage of what services I'm offering. My connections to related real estate contractors give me an edge over other companies out there serving the local market, and it won't be long at all before I'm someone you can rely upon and confide in with your forthcoming purchase, sale, or investment. As someone who's lived in Gwinnett County for over four decades, I have the best idea of what people are looking for out here. You shouldn't overlook the guidance and can-do attitude I bring to a transaction, and it's because of this that I continue to retain the business of so many clients. Let's make this a stress-free experience for all involved!
If you're visiting my website for the first time, you're likely curious about the services that I offer my clients. Residential, commercial, and land transactions alike are all covered here, and it's no surprise I continue to leave a lasting impression on so many people with the sheer variety of services in which I could lend you a hand. This shouldn't be an ordeal, and I continue to tell men and women more about just how far they could go with a professional that won't give them the one-size-fits-all treatment. I was a 2021 Five-Star Agent, was ranked in the Top 1% of America's Real Estate Agents, and I was ranked with the Best of Gwinnett 2020. Services I offer my clients include staging advice, personalized evaluations, professional photos, home cleaning, and the one-on-one service you won't likely get with working with a larger brokerage.
Are you someone selling property in Gwinnett County? I'm pleased to let you know about the things I offer here, and these services will ensure that you get top-notch satisfaction. My website contains details about the sales process, including why you should never go the for-sale-by-owner route or get tied up in handling things by yourself, being left with far less money, and taking much longer to sell than you'd expect. Fortunately, the things I bring to the table won't disappoint you. See more about things like the professional photography I'll use to show off your home's best assets to would-be purchasers, as well as personalized step-by-step evaluations. I'll treat you as an individual, guaranteeing a stress-free sale that won't leave you frustrated or by yourself.